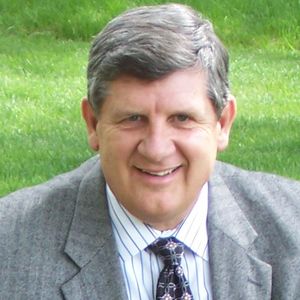 Joe P.
Moore, Jr., CLU, ChFC, RFC
President, Strategic Alliance, Inc.
Joe P. Moore Jr., CLU, ChFC, RFC is a personal financial planner and an investment advisor representative with Voya Financial Advisors, Inc. Joe is also the President and Managing Partner of Strategic Alliance Financial Advisors Inc.
For the past thirty years Joe has developed and managed several large insurance and investment firms in southern California. His most recent position, prior to his retirement from corporate management, was as General Agent for National Life, an agency of NL Financial Alliance. Joe was responsible for a staff of 65 producers and support personnel who provided sophisticated personal and business financial planning advice, products and services to the business and affluent marketplace. Joe, and his staff, had the responsibility of managing over $1.1 billion dollars in personal, corporate and retirement assets. Joe served in this position from 2005 through June 2009. He recently retired from this position to concentrate on his private practice.
Joe provides financial education, charitable planning techniques and sets up Family Foundations and Legacy Planning Organizations for his clients, and the non-profit community through Financial Management Specialists, a wholly owned consulting firm that provides charitable planning, investment and retirement workshops through local universities, adult schools and governmental agencies.
The classes have been sponsored by, or offered through, ChapmanUniversity, Long Beach State University, Norwalk-La Mirada and Palos Verdes School Districts, Lake Forest and Rancho Santa Margurita Adult Schools.
For the past 18 years his seminars have been attended monthly by the 15,000 member Orange County Employee Retirement Systems, as well as sponsored by such organizations as American Institute of Architects and the Southern California Printers Association. A member of the Personal Financial Planning Division of AICPA, Joe works with local accounting firms and provides continuing education instruction to its members.
A Chartered Life Underwriter (CLU), Chartered Financial Consultant (ChFC) and Registered Financial Consultant (RFC), Joe has served on the executive board of directors for the Los Angeles and Orange County Life Underwriters and Orange County General Agents and Managers Conference with membership in many industry organizations. He is an Adjunct Professor for the College of Financial Planning in Denver, Colorado. He teaches continuing education courses in financial, estate and business continuity planning for insurance and accounting professionals.
Joe is actively involved in the charitable community having been involved in the past with the Estate and Planned Giving Council at Chapman University, Poet Advisory Council of Whittier College, Musical Theatre West, Concern Foundation, USC School of Dentistry, Shannon Center for the Performing Arts and the Hacienda-La Puente Performing Arts Foundation.
A 1973 graduate of Whittier College, with advanced degrees from American College, Bryn Mawr, Pennsylvania, Joe is active in civic and philanthropicorganizations. Joe is currently Chairman of the Board of Trustees for Musical Theater West, one of the oldest non-profit musical theatre production companies in the western United States. An avid musician, Joe, and his wife, Edna, were founding members of Chorale bel Canto, a 30 year old non-profit master chorale based in Whittier, California. For the past forty years, Joe has performed choral masterworks all over the world, including Japan and Europe.
Joe, a certificated teacher with a lifetime credential from the State of California, and an Eagle Scout, has lived with his wife, Edna, a public school principal, and their children in California for over 36 years.